Marshall Viscount Beresford's silver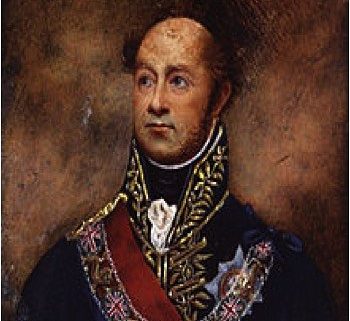 'Getting a buzz out of history; the mysterious story of Marshal Viscount Beresford's silver. 
A tale of courage, love, theft, and deceit across 200 years.'
While researching the military history of his relative the Marshall Viscount Beresford, Marcus Beresford (OC and fellow of the College) came across mention of a collection of magnificent silver. Marshall Viscount Beresford fought in the Napoleonic Wars in the early 19th century and was rewarded for his exploits by donations of silverware bearing his coat of arms. Tracing the path of this collection over the past two centuries was the topic of Marcus' talk to the upper school last night. Of the original 176 pieces of silver donated to and stored in the British embassy in Warsaw before World War 2, only about 20 have been found or reclaimed. As recently as 2015, information has come to light giving clues as to the whereabouts of more pieces of this fabulous collection. The hunt goes on….
https://www.stcolumbas.ie/wp-content/uploads/2017/01/beresford_1484910269.jpg
500
350
St. Columba's College News Archive
https://www.stcolumbas.ie/wp-content/uploads/2017/04/weblogo.png
St. Columba's College News Archive
2017-01-20 00:00:00
2017-08-01 15:03:07
Marshall Viscount Beresford's silver