Admissions Process
&

Status

In this section you can explore our admissions systems & policies and see the available places in the College.
Parents can apply for admission to the College for their sons or daughters to all Forms. However, we recommend entry at Form I (aged 12).
Some pupils are also admitted into Form II, often from preparatory schools, into Form IV (the Transition Year) and Form V (the start of the two-year Leaving Certificate course, equivalent to 'A' Levels). We do not recommend entry to the College in Forms III or VI as pupils sit state examinations at the end of these years and significant preparation is required. However, some exceptions are made and parents wishing to apply to these Forms should consult our Admissions Office.
Following the introduction of the Admissions Act 2018 schools are no longer able to accept applications for day places until October 1st in the year preceding the year of entry.  Applications for boarding places may be made a year earlier. All pupils applying for a place must visit the College before entry. Applicants should complete this application form and return it to the admission office, with the appropriate fee.
Candidates are invited to meet the Warden and tour the facilities before entry.
Boys and girls joining Form II normally do so by means of the Common Entrance Examination to independent schools, which is taken in their Prep School.
Those joining in Forms IV and V are usually interviewed by the Warden or Sub-Warden and past reports are sought from their current school. Pupils, whose first language is not English, will be required to sit assessments in English and Mathematics in November of the year preceding their entry.
The first round of offers are made during the course of the Michaelmas Term (i.e. between September and December of the year prior to entry) but applicants should not be dissuaded from contacting us outside these dates as there are often cancellations and/or deferrals of offered places. The second round of offers are made at the start of the Trinity Term, just after Easter.
Year-group sizes rise by about 15, to 60, in Forms IV and V. Class size at this stage depends on particular subject choices. The average class size in the Junior cycle (i.e. Forms I to III) is 15. The average class size in the Senior cycle (i.e. Forms IV to VI) is 10. The College has bed space for about 240 boarders and usually awards approximately 100 day places.
Admissions Current Status
Boarding
Applications are now open for the Academic Year 2023-2024
Day Pupils
Applications for day places for 2023 / 2024 have now closed.
International Applications
Please do not submit an international application without first contacting the College by telephone +353 1 4906 791 or email: admissions@stcolumbas.ie.
For further information please contact admissions@stcolumbas.ie.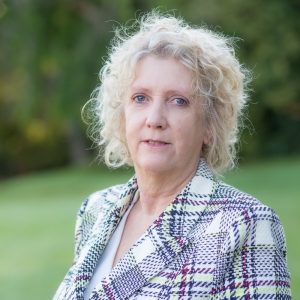 Amanda Morris
Admissions Officer
St. Columba's College