The Parents' Association
St. Columba's College has an active Parents' Association that organises a wide range of events throughout the academic year.
St. Columba's College has an active Parents' Association that organizes a wide range of events throughout the academic year.
The Parents' Association helps to ensure that all parents feel part of the College community through the organization of formal and informal events throughout the school year. Parents are automatically members of the Parents' Association and are encouraged to become actively involved in the Committee, which represents the interests of students.
The Association is involved in many areas of school life and key roles include :
Social events which include a New Parents Welcome Cocktail party,
Parent Coffee mornings, Parent luncheon and barbeque
Donations to school initiatives to enhance students experiences
Running and stocking the Second Hand Uniform Shop
Inviting Guest speakers to address parents on topical interests of relevance to general health and well being of students
Parents Association Committee
Parents' Association Committee Members are elected each year at the AGM which is held in October. The members then elect officers for Chairperson, Secretary and Treasurer at the first official meeting together. Should new parents wish to know more about the Parents' Association they are invited to contact a committee member or the Chair, Brian Pollock on brian@bpwebdesigns.com.
The Current Parent's Association Committee
Brian Pollock (Chair), Susan White (Secretary) Liz Lawrence (Treasury),
Committee Members: Sarah Gleeson, Samantha Krenski, Elena San Nicolas, Olivia Moffit, Aine Carroll-O'Keeffe, Majella Goulding, Ciara Hassett, Jenny Pringle, Katharine Bulbulia
Overseas Representative – Fiona Malin-Bofferding
Compass Representative – Rev Bruce Hayes
Each Form has a "WhatsApp" group. A particularly useful communication tool, especially for overseas parents. If you would like to be added to your child's Form WhatsApp group you can email details directly to the Chairperson, Brian Pollock.
WhatsApp Group Representatives
Form 1 Jenny Pringle
Form 2 Samantha Krenski
Form 3 Sarah Gleeson
Form 4 Olivia Moffitt
Form 5 Elena San Nicolas
Form 6 Susan White
COMPASS INTERACTIVE MEETING
The Parents' Association and the National Association of COMPASS would like to extend an invitation to all parents to attend their interactive meetings. The next meeting will be scheduled for March/April 2019. Speaker and venue are still to be confirmed. For further details, please contact our Compass Representative
Bruce Hayes, Rector of St Patrick's Church Dalkey. Contact details:
Contact: Bruce Hayes
Telephone: 01 2803369 or 086 2327349
Email: brucejohnhayes@gmail.com
Parents' Association News
See the latest news from the Parents' Association.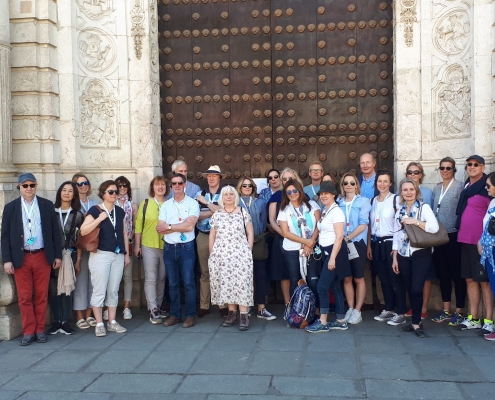 Trish Dunlop (parent to pupils in Forms V & III) reports on last weekend's parents' trip to Seville.A group of parents and family emerged from the winter drear last weekend, ably led by the Warden, Cathy and Michael O'Shaughnessy,…
https://www.stcolumbas.ie/wp-content/uploads/2019/03/6b0d514e-9850-443b-a9de-50b4013b7389.jpg
1200
1599
sccdublin
https://enterprise55.fastsecurehost.com/~stcolumb/wp-content/uploads/2017/04/weblogo.png
sccdublin
2019-03-12 18:42:48
2019-03-12 18:42:48
Parents' Trip to Seville - Report & Photo Album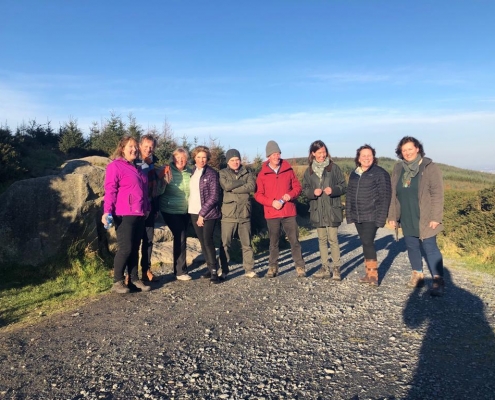 On Friday, 15th February, in support of the Schools Mental Health Awareness week, the Parents Association organised a parent walk in the hills above the school. An early morning start, on a gloriously sunny clear day, the parents were transported…
https://www.stcolumbas.ie/wp-content/uploads/2019/03/60d158a6-8878-4a4e-82db-94fd477c37c3.jpg
768
1024
sccdublin
https://enterprise55.fastsecurehost.com/~stcolumb/wp-content/uploads/2017/04/weblogo.png
sccdublin
2019-03-09 09:11:51
2019-03-09 09:11:51
Parents' Association News - March 9th 2019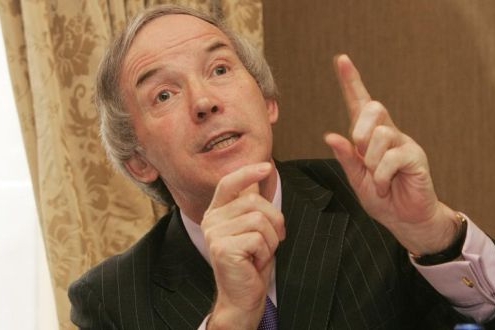 Coffee Morning & Guest Speaker A wonderful coffee morning was shared with around 60 parents in the Drawing Room in Whitehall on Friday morning. Thank you to our wonderful guest speaker, John Lonergan, who presented a thought provoking talk…
https://www.stcolumbas.ie/wp-content/uploads/2019/01/image.jpg
330
620
sccdublin
https://enterprise55.fastsecurehost.com/~stcolumb/wp-content/uploads/2017/04/weblogo.png
sccdublin
2019-01-29 20:55:56
2019-02-01 09:06:51
Parents' Association News