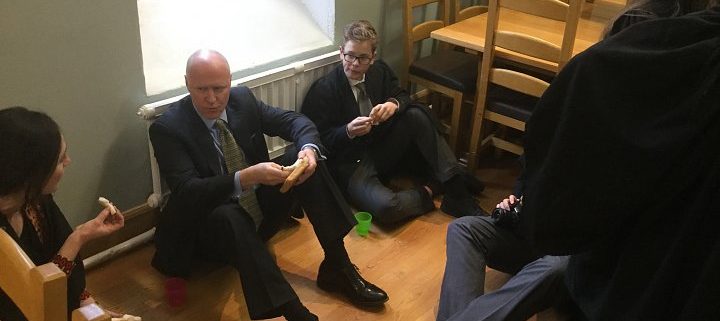 Term is well under way. If I am honest it is not my favourite term, because the weather is gloomy and the days are short, but things have got off to a good start.
One of my earlier blogs mentioned the need to benchmark ourselves against schools from other countries, so that we can learn from other schools that are doing things well and differently from us. As a start on that project last weekend two teachers headed off to Scotland to spend a couple of days at Loretto School in Edinburgh. Their instructions were to shamelessly plunder all the best ideas they could and bring them back here! The feedback has been very positive and the truth is that even if we just pick up one idea then it will have been worthwhile. They will be sending two teachers back in our direction. Later this term we will also welcome two teachers from a school in Denmark and I am sure that there will be a queue of teachers offering to return that visit. It can only be good for us and I will be developing those relationships as well as looking for other schools to cultivate.
Last week on Tuesday we had a poverty lunch. It works like this: all of the pupils in TY ate in the Lower Argyle but they only found out when they turned up what sort of meal they were going to get. Eight of them were on the top table and were served a three course meal with waiter service. 24 ate the normal school lunch, while the remaining half were given bread and water and had to stand or sit on the floor. We were acting out real life…the majority of people have very little to eat and it is only a small minority who sit at the top table and it is largely a matter of luck or fate as to where we end up in life. It was amusing to see the crowd hanging around the top table hoping to grab some leftovers and scraps, but that only reflects real life. By acting it out I hope that the pupils involved were made to think a little bit about how lucky they are. One of those at the top table and one from the floor will be speaking about it in assembly next week.
Next Tuesday is the last day here for a College legend, Jimmy O'Connor. Jimmy started working here on the grounds in 1964 and his 52 years of service will surely never be seen again. There will be few Old Columbans who will not recognise him and be grateful for all the he has done. We will be honouring him in assembly on Tuesday and I will try and persuade him to say a few words. It is extraordinary to think that when Warden Argyle retired in 1974 Jimmy had already done ten years work here! I would imagine that he has seen a few changes!
Mark Boobbyer, Warden.
https://www.stcolumbas.ie/wp-content/uploads/2017/01/32386871555_cb465b4698_k_1485261591.jpg
540
720
St. Columba's College News Archive
https://www.stcolumbas.ie/wp-content/uploads/2017/04/weblogo.png
St. Columba's College News Archive
2017-01-24 00:00:00
2017-08-01 13:47:50
Warden's Thoughts 8