Warden's Thoughts … on Mobile Phones in School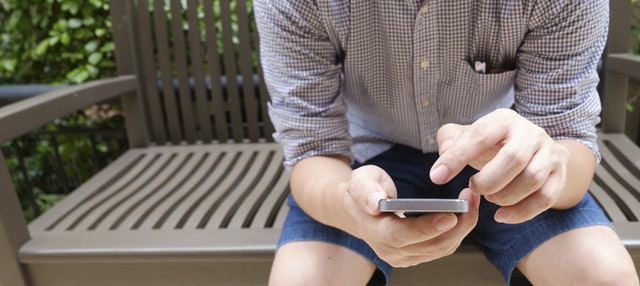 There is a new question that prospective parents ask me almost without fail as I am taking them on a tour of the school: 'What is the school's approach to mobile phones and social media?' When I go to conferences now there are speakers on the effects of social media and internet addiction. More and more studies are being done on the effects of obsessive gaming, the decline in 'real' communication due to social media, the release of dopamine that happens every time our phones ping. I am now reading 'The Cyber Effect' by cyberpsychologist Dr. Mary Aiken and apart from being a very good read and very interesting it is also extremely scary. It should be compulsory reading for all parents.
When our children were young my wife and I had discussions about how much TV time we should allow and when they should be allowed to watch videos. We disagreed at times as I was always inclined to be more lenient than she was, but at least we knew what they were watching and it was usually a choice between Disney videos or Thomas the Tank Engine. I think I can still recite the Disney version of Robin Hood off by heart. Those were discussions and challenges that our own parents did not have to face but ultimately we felt we had the tools to make those judgements, even though we made some mistakes. We learned to parent to a large degree by taking a cue from the way that we were parented ourselves. However what is true now is that the challenges facing parents are challenges that have never been faced before and they are not in the old textbooks. It is one thing to discuss whether to put on Robin Hood or Thomas the Tank Engine, another to feel totally as sea in a world of endless social media, internet pornography, cyber bullying, sexting, Netflix and trolling. Who knows who your children are talking to, who is grooming them, what sites they are on, when everyone has an extraordinarily powerful computer in his or her pocket and 24 hour access. As someone said, 'if you want to teach your children to be safe on the road you can't ban the cars. You have to teach them how to cross the road.' True, but it is a very difficult road to cross.
Earlier this week I was interviewed on Newstalk, following an article in the Irish Times about boarding, in which St. Columba's got some good coverage. I was asked why parents choose boarding nowadays and of course there are many different possible answers. I chose however to concentrate on the most topical one, that of being able to provide a safe space from the constant demands of the online world. It would not have figured in the past as a major consideration, but suddenly parents are looking for a place where their children can be children and escape the addictive demands of an online culture which is exposing them to goodness knows what and sleep-walking them into a mental health epidemic. Boarding school suddenly looks like a bit of a safe haven and we want to keep it that way.
At St. Columba's we are still formulating our approach to all these things and it will continue to evolve, but what is true at present is that the youngest pupils are not allowed their phones at night, nor are any of the pupils allowed phones around school during the day. The 8.15 a.m. start and the busy day, running to at least 8.00 p.m. means there is very little time for smart phone usage and none for gaming. Pupils talk to each other and are not seen staring at screens as they interact with each other.
I have always been a big fan of boarding but I now have a new reason to champion the cause. For busy parents, who work hard and are not always around to monitor their children's screen use of all kinds, it might be a blessed relief to delegate some of that responsibility to a school that limits such access and encourages genuine communication and relationships in a world where that is increasingly rare. We may not ban all the cars but we are trying very hard to teach the children how to cope with the traffic.
https://www.stcolumbas.ie/wp-content/uploads/2018/05/pexels-photo-346736.jpeg
286
640
sccdublin
https://www.stcolumbas.ie/wp-content/uploads/2017/04/weblogo.png
sccdublin
2018-05-11 09:59:42
2018-05-11 11:31:10
Warden's Thoughts … on Mobile Phones in School