Trinity Term Subject Prizes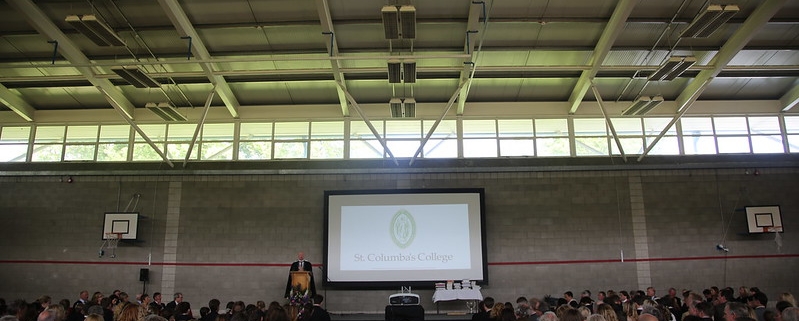 Though the campus is closed, subject teachers will continue to make 2020 Prize Awards (a lot of prizes have already been awarded in the Michaelmas and Hilary Terms). This post will list those who receive prizes this term (some will wait until June, when pupils will have a chance to spend more time on some remaining subjects).
Many congratulations go to:
Tania Stokes: Peter Dix Memorial Prize for Poetry
Raphaela Ihuoma: Geology Prize
Eliza Somerville: Willis Memorial Prize for Shakespeare
Hannah Swanepoel: Junior Poetry Prize
Keelin Bradley-Brady: John Bevan Classical Studies Prize
Eliza Somerville: Physics Prize
Poppy O'Malley: Agricultural Science Prize
Elys Walker: Junior Science Prize
Sophia Cole: Economics Prize
Arizona Forde: Senior Earl of Meath Art Prize
Nikolaus Wachs: Senior Craft Prize
Sveva Ciofani: Photography Prize
Georgia Goodbody: Junior Earl of Meath Art Prize
Alison Coogan: Junior Craft Prize
Songyon Oh: Business Prize
Sam Lawrence: Biology Prize
Sakhile Khumalo: Senior Drama Prize
Ellen Homan: Fry Prize for Stagecraft
Zofia Cannon-Brookes: Junior Geography Prize
Zofia Cannon-Brookes: Technical Graphics Prize
Eliza Somerville: Senior Geography Prize
Emily McCarthy: Junior Drama Prize
Coco Xu: John Jenkins Music Prize
Emily McCarthy: Junior Music Prize
Songyon Oh: Senior Music Prize
Sakhile Khumalo: Senior Music Prize
Marcus O'Connor: Aroti Sisodia Music Prize
Cosima Schilling: Sandham Willis Prize for Music
Tania Stokes: Senior Music Prize (instrumental).
https://www.stcolumbas.ie/wp-content/uploads/2020/04/35083279005_e709d7ac07_c.jpg
533
799
sccdublin
https://www.stcolumbas.ie/wp-content/uploads/2017/04/weblogo.png
sccdublin
2020-04-18 09:42:46
2020-06-18 10:31:51
Trinity Term Subject Prizes