Biological Art Competition Winners Announced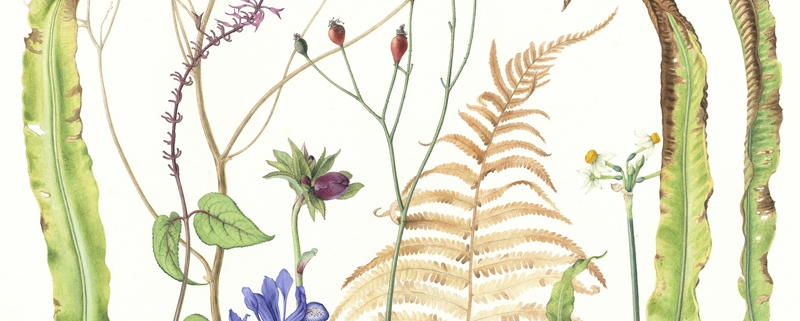 During the June Programme, the Biology Department challenged the pupils to create a piece of artwork with a biological focus. Biology and art are cosy bed-fellows, and their evolution has intertwined throughout history. Art provides an opportunity to study living things, and their parts, in extraordinary detail thus improving our knowledge and understanding of the world around us. Pupils could use a variety of media to explore biological art in one of the following five themes: plants, animals, inside the cell, viruses or anatomy.
The entries have now all been received and our judge, Old Columban and botanical artist Holly Somerville, has decided on a winner. Many congratulations to Zofia Cannon-Brookes (Form III) for her piece 'Inside we are all the same'. Holly remarks: "It combines excellent illustrative qualities with painterly skills, while at the same time reminding us of such an important and timely issue. A superb design!" Zofia wins a signed print of Holly's wonderful painting 'Sanctuary' (shown above).
The following pupils and their paintings were all 'Highly Commended': Kate Higgins (Lung Flowers), Elena O'Dowd (Vibrant Skull) and Isabel Warnock (Coffea arabica). Each will receive a copy of either Animalium, Botanicum or Anaticum – wonderful books celebrating the best of biological art.
https://www.stcolumbas.ie/wp-content/uploads/2020/06/sanctuary-web-w1280.jpg
629
800
sccdublin
https://www.stcolumbas.ie/wp-content/uploads/2017/04/weblogo.png
sccdublin
2020-06-18 12:40:24
2020-06-19 09:37:54
Biological Art Competition Winners Announced