Warden's Blog – Taking Action on Racism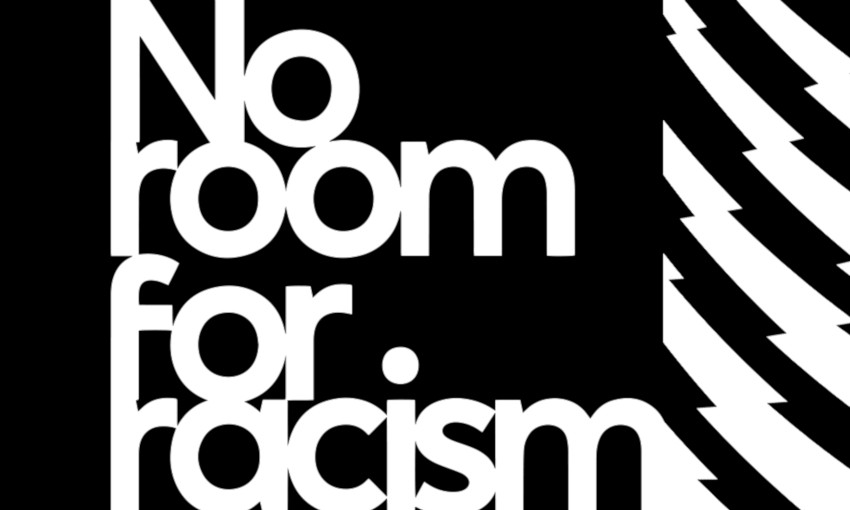 My focus has been largely occupied this term by how to keep the school open, how to keep it free of infection and how to stop everyone from going mad in the process. However, the other issue that has been constantly bubbling away in the background has been the College's response to the issues of racism that were raised in May and June. We held a review, which was published, and we have committed to making sure that we learn from past mistakes. So, what has that entailed this term and are we making progress?
To begin with, I met with a group of prefects, staff and parents to look at some of the recommendations of the review. We discussed what the priorities were and how some things could be implemented. We discussed workshops and speakers and films and there was a determination to make sure that we did not just put the review in the top drawer, from where it could occasionally be pulled out and waved around for PR purposes. It was a good start and we will be meeting again next term to assess what we have done and see what more we can do.
It has, of course, not been easy to carry out a programme of talks and workshops at a time when we have been unable to meet in large numbers and there have been very few visitors to the College at all. Nevertheless, these days it is possible to do many things online and we have managed to do a few. The staff started the term with a two hour talk and question session with Dr. Ebun Joseph, who provoked plenty of discussion and addressed many relevant topics. We also had a talk from Dr. Livingstone Thompson, who had been involved in formulating the recommendations of the review in the summer. Some of the staff then led some discussion groups with the 6th form, which looked directly at how we had done things as a school and what we could do to improve things. It is encouraging to see how staff and pupils are growing in confidence when addressing issues concerning racism. The more we talk, the more we share ideas, the more articulate we will become in expressing what we think is important. This means that rather than shy away from difficult issues, we will be more comfortable at dealing with them. That has to be good.
Over the course of the term there have been a number of 'fireside chats' on current affairs, where race has been a recurrent theme. Dr. Roberta Hunte from Portland State University talked about the racial climate in the USA leading up to the elections, two speakers addressed the lead up to and the aftermath of the USA elections and the part that race played in that, and Lori Gatsi-Barnett, who was born in Zimbabwe, moved to the USA and has now settled in Belfast, spoke of her experiences of racism in those different environments and also about how she sees thing going right now in Ireland.
The fireside chat programme is only for older pupils and it is also voluntary, so it does not hit everyone, so, in this last week I asked Lori Gatsi-Barnett to do two live interviews with me, which were shown in all the classrooms in the schools, one for juniors and one for seniors. I thought this was excellent because we dealt with the kind of everyday questions that pupils here could relate to: what is systemic racism? What is unconscious bias? What is the origin of the 'n' word and why is it so offensive? What does the term 'micro-aggression' mean and what are good examples that we might come across? We also looked at 'taking the knee' and discussed the purpose behind that and whether it is effective. The feedback I have had from these two sessions has been very positive, from both staff and pupils.
One thing that struck me in the summer was the need for us as a school to be more explicit about the values that we think are important in the school. We might assume that everyone knows what the College believes in, but if it is not spelled out then we cannot refer pupils to it and hold them to a certain standard. As a result, the staff and the pupils have gone through the process of selecting the values that they think best represent the kind of school that we want to be. We have come up with a choice of five, which will be revealed next term. These values will be visible around the College and will hopefully become part of the fabric and conversation of the school. In fact, you might get bored of hearing about them!
So, we have made a start and for the rest of the year we will be building on that, not least with our week's celebration of cultural diversity next term. We have about 38 nationalities in the College and every one of them is to be cherished and admired.
https://www.stcolumbas.ie/wp-content/uploads/2020/12/thumb_95444_default_news_size_5.jpeg
510
850
sccdublin
https://www.stcolumbas.ie/wp-content/uploads/2017/04/weblogo.png
sccdublin
2020-12-09 11:07:54
2020-12-09 11:29:24
Warden's Blog – Taking Action on Racism