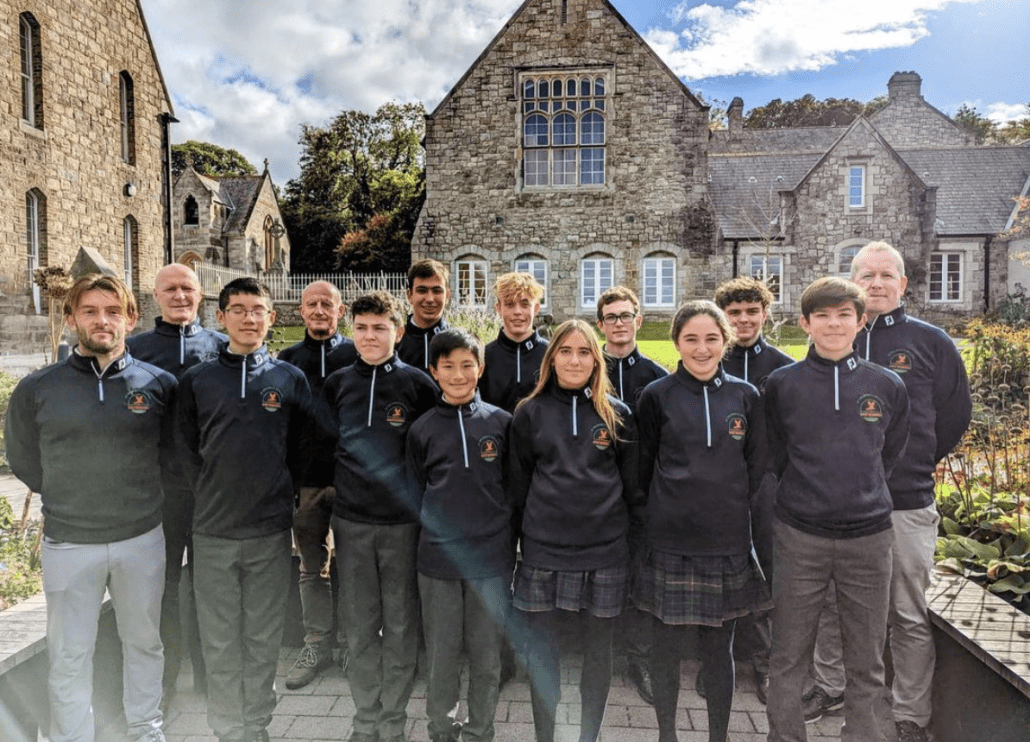 Sport plays such an important part in the lives of Columbans, with six days of organised games each week. The traditional College winter sports, rugby and hockey, are complimented by a vibrant basketball programme, a growing archery tradition, the thrills of polocrosse (think lacrosse on horseback) and, this year, a brilliant golf academy.
The Golf Academy, eight weeks in, is already an undoubted success. Twelve young golfers, pictured above, have been given the opportunity to practice or play golf every day. A new driving and pitching range is planned (this term, the cricket pitch has been transformed) and a new indoor golf studio will begin construction soon. Of course, all our pupils have access to the College golf course, which provides a tricky challenge for any golfer. The young golfers are showing amazing progress already, under the watchful eye of our new golf professional Josh Adams PGA. For more information on the Golf Academy click here or follow their progress on Instagram.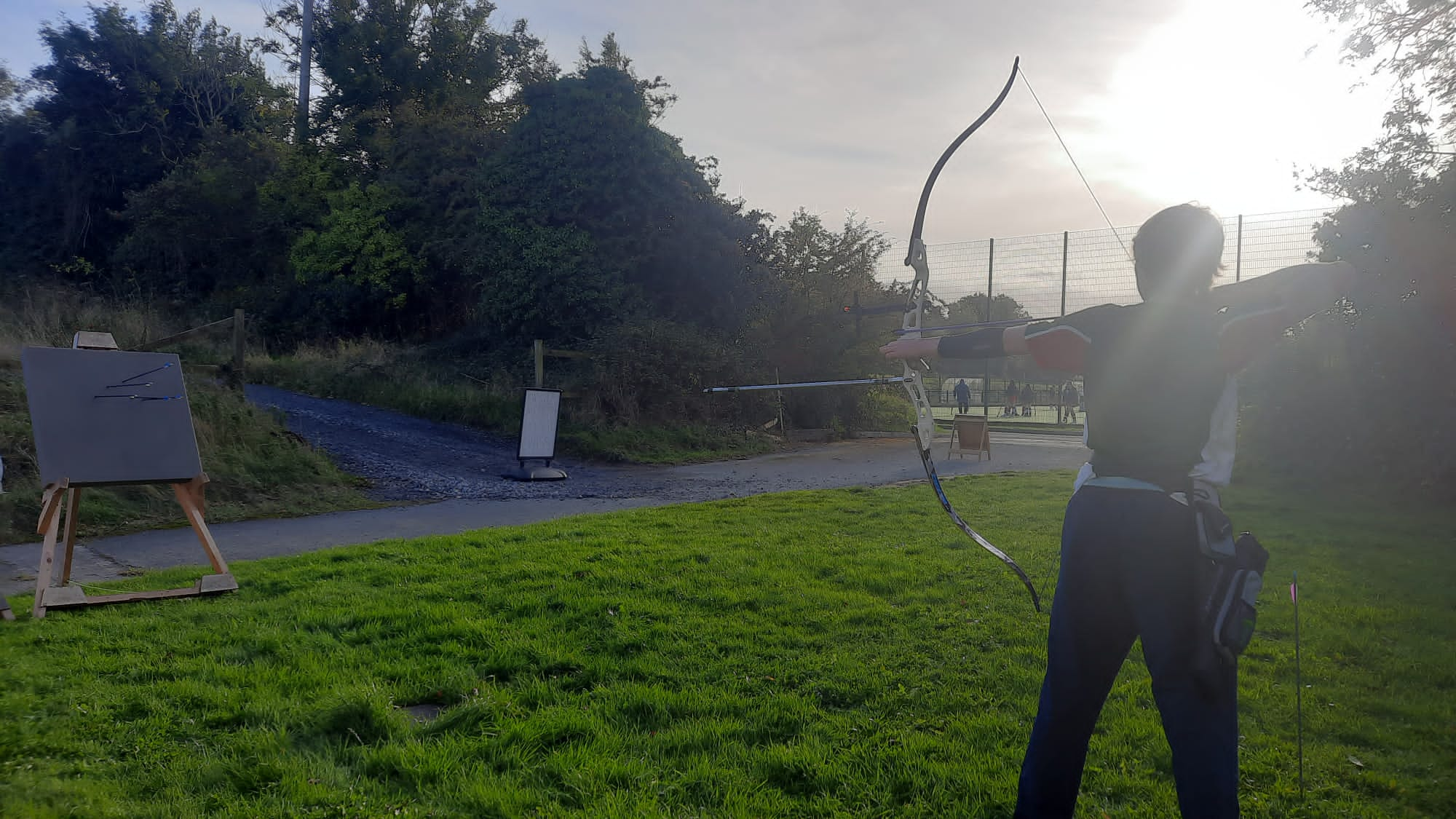 Archery has been a sport which attracts those with a keen eye and a competitive edge. These past few weeks have been fantastic in terms of weather, making for great practice sessions. The team has welcomed new archers, and all are progressing very well. Senior archers have worked especially on their posture by shooting blindfolded, which they enjoyed very much indeed! We look forward to honing their skills further, with the help of Madame de Fréin.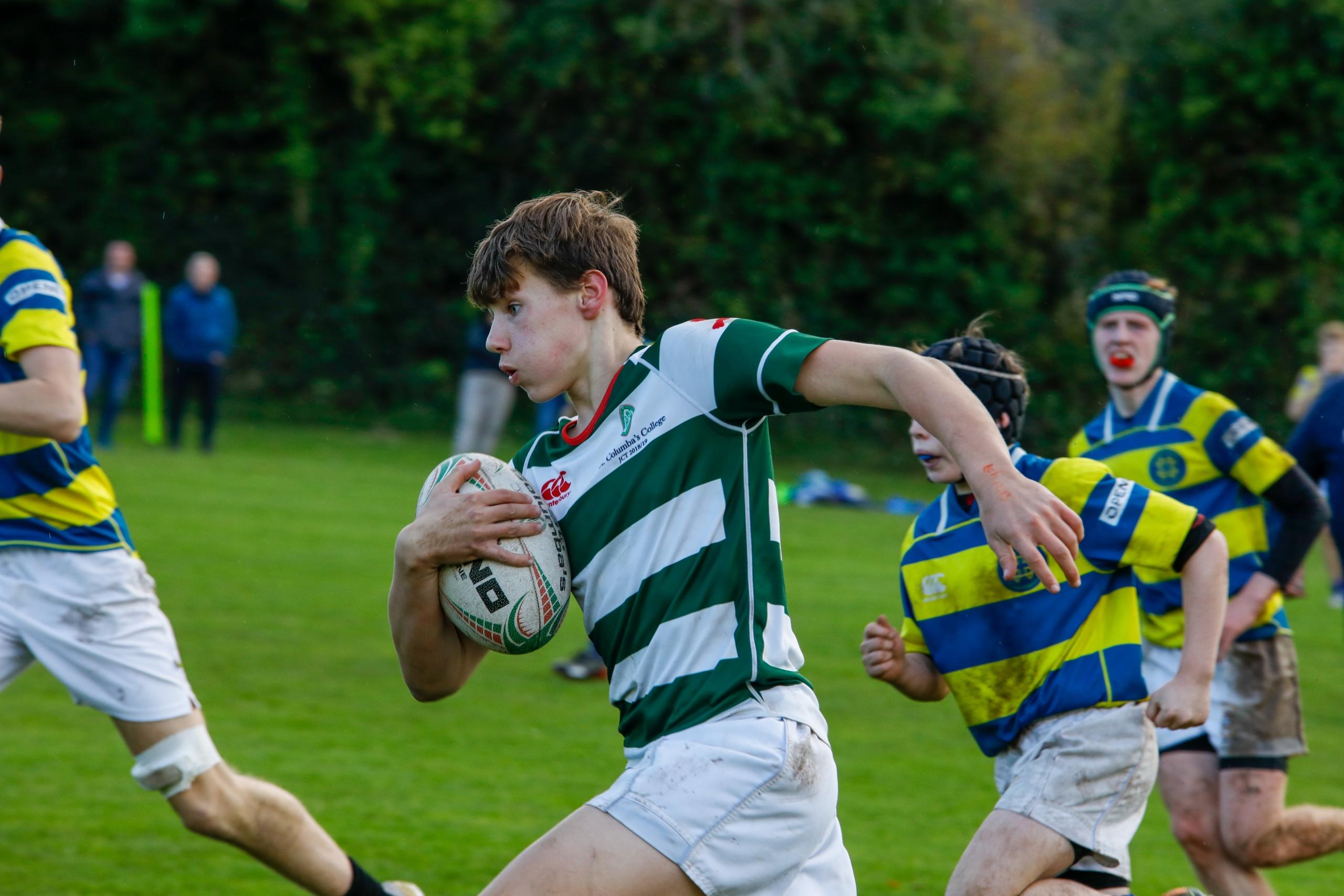 Rugby is off to a good start this year with the Seniors competing for the newly established Ian McKinley Cup, in a new format which brings together 7 of our traditional rival schools to compete in a league format. We have played 4 league games and have taken maximum points with good wins over Templeogue, Newpark, De la Salle and, this week, St. Benildus. The Juniors have also got off to a very good start to their league campaign with four wins from five games, including a thrilling 31-30 victory over Sandford Park having come back from 20-5 down at halftime.
It's been a great term so far for girls' basketball with some excellent performances from the Senior A and Cadette A teams against Kings Hospital, High School, Sancta Maria and Beaufort. The Senior Girls now qualify for the regional playoffs while the Cadette narrowly lost out on a spot. The Senior B girls' team played four very competitive games and have shown great improvement over the past few weeks. The Senior Boys' squads have trained consistently and produced excellent performances recently against Woodbrook College and St. Killian's, CS. Unfortunately, they did not qualify for the playoffs but will compete in the Plate Competitions after the half-term.
In hockey, it is great to see our first year girls performing so well in training and the improvement has been staggering so far. They played in a competitive blitz with Newpark and De La Salle and had a loss to Headfort; they start their league after half-term. The Senior league & cup campaigns have begun with the 1st XI winning the first round of the cup 2-0 on a very wet day in Celbridge against St. Wolstans. The Junior League has also begun with a win. The Minor leagues also begin after half-term. The boys' hockey squads have been equally busy, with some excellent results recorded. Our Senior XI were incredibly unlucky to miss out on an All-Ireland place on penalty goals.
https://www.stcolumbas.ie/wp-content/uploads/2022/10/Screenshot-2022-10-27-at-20.08.24.png
860
1194
sccdublin
https://www.stcolumbas.ie/wp-content/uploads/2017/04/weblogo.png
sccdublin
2022-10-27 21:38:08
2022-10-27 21:44:11
Half Term Sports Update