Warden's Thoughts …. on Climate Action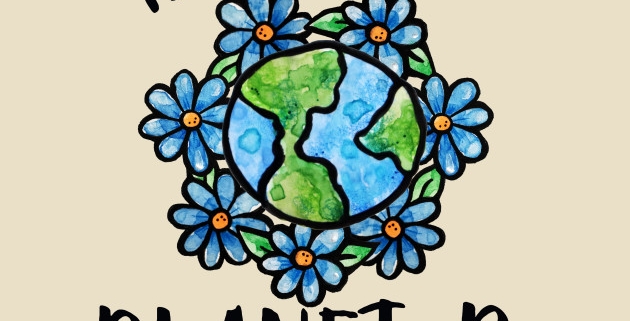 I feel challenged by young people around the world marching in protest against world governments failing to take action to prevent or counter the environmental catastrophe that we are facing. I let pupils in our Transition Year go, with their parents' permission, drawing the line there, since gathering written permission from parents at the last minute in a boarding school is potentially problematic. Whether they felt strongly about the issue or merely wanted a day off school, is not for me to judge but it seems to have been a big event and it will certainly have attracted the attention of politicians. Let's hope they have the courage to act. Momentum is building and it is exciting to see young people at the heart of such a powerful and positive movement.
In reality, I do have a problem with the idea of pupils missing school to make such a protest because disrupting education is rarely the right thing to do, but if those in government sit up and take notice it may not be a bad thing. However, what our own pupils need to understand is that marching and waving banners is actually the easy bit because it places the responsibility on other people to affect change. The harder challenge is for us all to make the changes in our own lives and in our own community, which will, slowly but surely, start to make a difference right here at St. Columba's College. We cannot wait for politicians to legislate.
Yesterday in assembly I threw out a challenge to the pupils, namely that they, as a pupil body, should come up with a pledge, a manifesto, if you like, something concrete and practical, as to how we can make a difference right here in our own backyard. It might be about recycling, electricity, litter, water, traffic, clothing, food. We all like the idea of making a difference until it affects what we put on our plates, don't we? We would prefer, I suspect, to believe that it is up to others, to politicians, to Greta Thunberg, to fight the battle, to address the United Nations, while we stand in the wings and applaud. But ask us to make personal sacrifices for the future of our planet…that is another thing altogether!
Personally, I have started to think about these things a lot more. I remember when I was at school and we had a visiting speaker on the strange topic of 'ecology.' He had long hair and an earring (we all had crewcuts and tight trousers and jackets) and we sneered at him and thought he was a bit of a weirdo. He spoke about the need to live sustainably and to look after the resources of the planet and it made a lot of sense, but we were all too cool to admit it to each other. Shame on us, but rather than engage with him and take him seriously we preferred to laugh at him. I don't think anyone is laughing any more.
https://www.stcolumbas.ie/wp-content/uploads/2019/09/2413595_0.jpg
630
630
sccdublin
https://www.stcolumbas.ie/wp-content/uploads/2017/04/weblogo.png
sccdublin
2019-09-24 09:43:01
2019-09-24 09:43:01
Warden's Thoughts …. on Climate Action