Run til the Sun – A Challenge to Combat Cancer

The College is delighted to announce details of a fantastic charitable event taking place this April – Run til the Sun! On Saturday, April 25th, Old Columban Alex Panayotou – an accomplished long-distance runner – will challenge herself to run for 24 hours around the College campus. She is looking for your support along the way – both financial and physical – to complete this mammoth challenge.
The event is being organised by a committee of pupils, who have decided that all proceeds from the event should go to Purple House Cancer Support – a fantastic charitable organisation based in Bray that provide hands-on practical support for children and teenagers with cancer. They have set up a fundraising page here where all donations, large and small, will be gratefully received.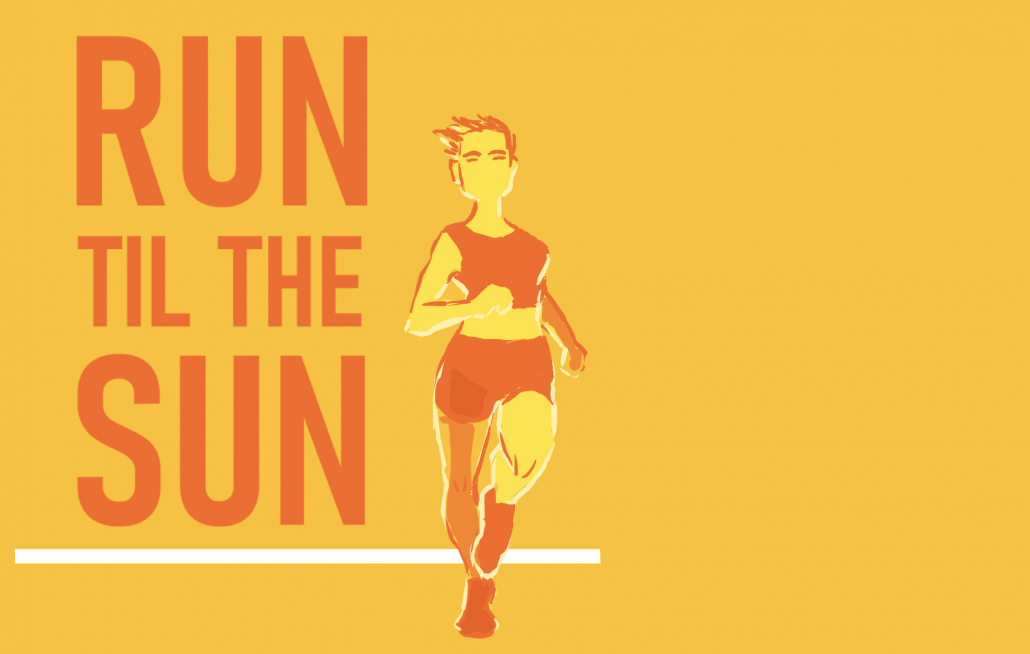 You will soon be able to sign up to join Alex on a leg of her journey; perhaps you're willing to run for a half-hour, 10 kilometres or even something more ambitious? You can run in the morning, afternoon, evening or even at night time – with the course illuminated along the way. The event will culminate with a celebratory barbeque at the Cricket Pavillion on Sunday evening.
The pupils have created a dedicated page for the event here and a donations page here. They have a fundraising target of €8000, which would be transformational for Purple House, as the vast majority of their funding is through donations. We were delighted to welcome Purple House to the College Chapel last Monday to hear about the work they did and some of the organising committee visited their facility in Bray a few weeks ago. Alex is a cancer survivor, another reason why the charity resonated with the pupils.
So please do get involved, donate to the cause, sponsor a runner or run a leg of the journey yourself. We would love the whole community to get involved – pupils, staff, parents, Old Columbans, friends of the College and even local primary schools.
https://www.stcolumbas.ie/wp-content/uploads/2020/02/Purple-House-Logo-20-3-2018-scaled.jpg
1280
2560
sccdublin
https://www.stcolumbas.ie/wp-content/uploads/2017/04/weblogo.png
sccdublin
2020-02-11 19:57:01
2020-02-11 20:01:28
Run til the Sun – A Challenge to Combat Cancer